MassCPAs Government Affairs team strives to protect your certificate license to practice accounting, and to promote an economy in Massachusetts where the profession and business will prosper.
Simply stated, what our team does legislatively affects your practice and livelihood as a CPA in the Commonwealth. MassCPAs is at the forefront fighting for the interests of the profession and making sure the integrity of license is protected.
Legislative News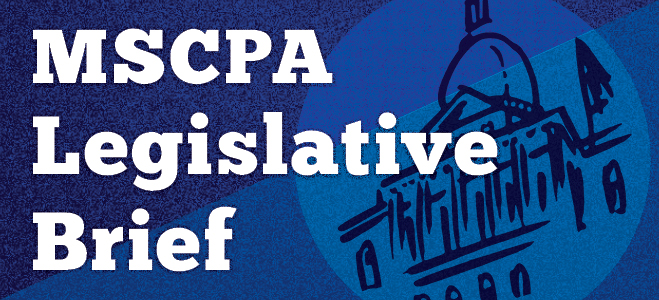 Last year, the Society launched MassCPAs Legislative Brief, a weekly e-newsletter that offers you information and resources available through federal and state governments regarding business loan programs, Department of Labor (DOL) and Department of Health (DOH) updates, and news as it relates to the impacts of COVID-19 on our profession, the economy and our Society. To read each issue, click here. For more up-to-date information on our legislative efforts, click here.
Get Involved
You can directly impact the future of your license in the following ways:
CPA Advocates – Learn more about how you can become a CPA Advocate. This program ensures that the Society's pro-CPA agenda is advanced, the integrity of the CPA license is protected, and CPAs are recognized as a political force.
PAC/Donate - Make your donation to MassCPAs Political Action Committee today! Your donation allows us to do continue our non-partisan, pro-accounting work. For us, it's not politics – it's policy.
Stay Informed - Get legislative and tax information from state, local and federal governments.