Have you ever wanted to help the accounting profession, but you didn't know where to begin? Becoming a CPA Advocate is your first step!
---
Advocacy can seem intimidating, but it's not. It starts with signing up to be a CPA Advocate. We'll send you resources to stay informed on key legislative issues and share how the Society is involved. You'll get the inside scoop into what's happening at the State House and gain insight into how the CPA profession engages in advocacy.
As an Advocate, you are encouraged to reach out to your legislator(s) and introduce yourself. We can provide you with sample letters to send, or you can contact them on your own. From there, you can start to build a relationship with your legislator and offer your insight on key issues impacting the CPA profession. If you communicate your views to your lawmakers, they will be able to better represent those views as the legislation is being developed.

If you are not yet comfortable contacting your elected leaders, you are welcome to use this network to learn about issues impacting the CPA profession and how we play a role in the advocacy process until you are ready to reach out.
Check out our CPA Advocates Guide for more information. To sign up, submit the registration form below or contact Molly Sullivan at msullivan@masscpas.org.
---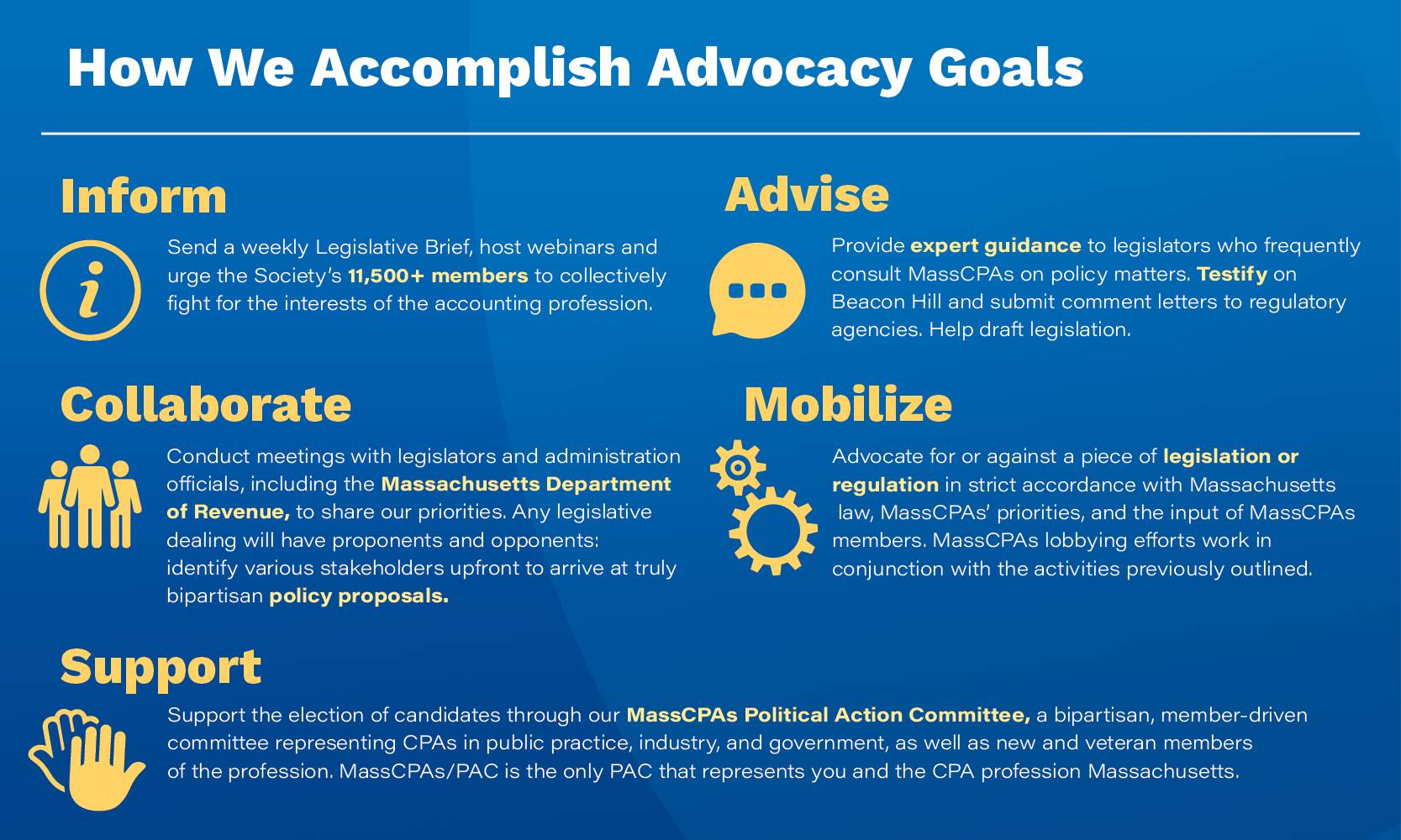 Know Your Legislators
It is important to familiarize yourself with those that represent your interests on Beacon Hill. Not sure who to contact? Click the link below to find out who represents you!
---
Contact Us
---